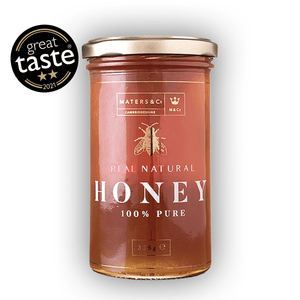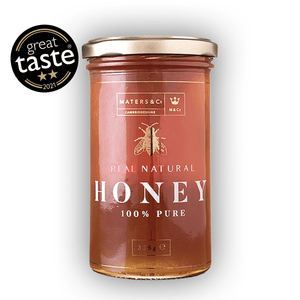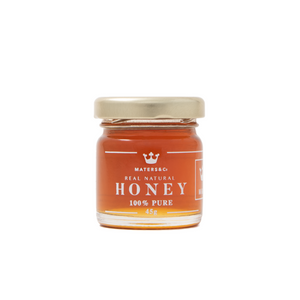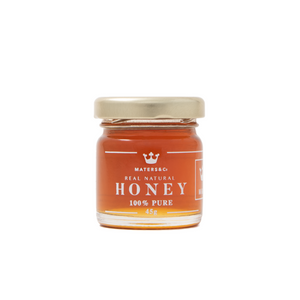 Pure Wild Thyme Honey
A Beautiful Aromatic Herb Honey
*A 2 STAR GREAT TASTE AWARD WINNER 2021!
Our wild thyme honey has a wonderful herbal aromatic taste with sweet undertones of flora. Harvested from wild thyme blossom that scatters the high altitudes of the Aragon regions in Spain at over 900m, this beautiful honey awakens the taste buds and a winner with most honey lovers. This honey along with our other selection can slightly vary in taste, colour and texture from season to season!

A 2-star Great Taste Award winner for 2021 with one of the judges commenting:
"Beautiful, rich amber honey with oodles of aroma. It totally delivered on flavour. Sweet, but not overly so, it was full of floral and herbal notes that lingered in the mouth. An excellent example of its type. Totally delicious."
Due to the location of the hives, the bees and hives require a lot of work and loving care, carrying the harvested honey from this region can be a tough task but the delightful nature of the honey makes it all the more worthwhile. We support these beekeepers in their work and only partner with them due to their ethics and concern for bees and the local environment.
Benefits

Strong antioxidant properties. A Polish study that compared the antioxidant properties of 10 kinds of honey found that thyme honey – along with other dark-coloured varieties, including Blackberry had the highest antioxidant activities as well as the highest levels of polyphenols and flavonoids, compounds that are known for their strong antioxidant properties.
Contains anti-inflammatory properties that can help alleviate symptoms of irritable bowel syndrome (IBS), coughs and sore throats.

May help in lowering blood pressure.
Uses 
Great in salads, adding to meat as a glaze & beautiful in light herbal teas for lowering blood pressure.
Not sure about the taste? Why not purchase our beautiful 45g mini jar to sample the taste!
Produce of Spain
Ordered twice its that good
Honey that actually tastes of something!
Love your honey. Every one I have tried has been delicious. I really feel it is doing me good.
Raw honey
Really good tasting honey can really tell the difference when compared with the processed ones from the shops thank you
Raw wild thyme and Rare pink thyme
Bought x2 and have only started using Rare pink thyme  and not the Raw Wild thyme yet. I can with certainty say the Rare pink is delicious and comes highly recommended. I would certainly buy again