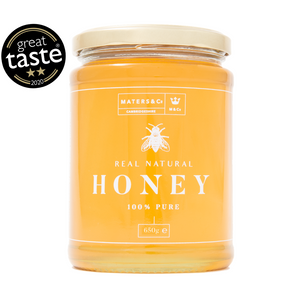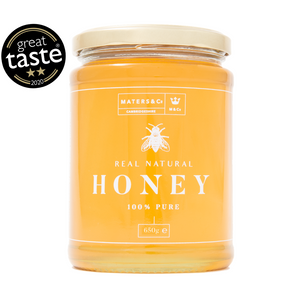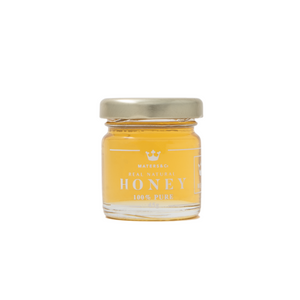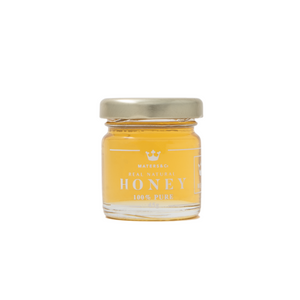 Pure Purple Lavender Honey
A Pure Floral Aromatic Honey
*A 3 STAR GREAT TASTE AWARD WINNER 2020!*
Our lavender honey is bursting with the flavour of the fragrant purple lavender. Each spoonful brings you to the sunny wild Spanish lavender fields, buzzing with bees and many other insects.
The honey has a beautiful light amber colour and a delicate yet powerful taste of freshly picked lavender. A 3 star Great Taste Award Winner with one of the judges commenting:
"A beautiful pale golden honey with a warm floral scent that carries through to the palate. Miniscule pollen grains and beads of wax from the hive add texture and complexity to the otherwise smooth and simply delicious product. Warm, ripe, light floral notes contrast with minerality and citrus, producing a lengthy brilliance to this delightful honey."
And another commented:
"This is one of those honeys which just gives and gives - gorgeous aroma, lovely texture and a long, lingering hint of lavender. The subtlety is stunning. A really worthy three star product."
Maters & Co have sourced one of the best lavender honeys from a small ethical beekeeper in Spain. Unlike some honeys, this is purely from the nectar of the lavender and not infused into the honey.
Please note: the honey is a light amber colour and named after the purple lavender the bees feed from. The honey itself is not purple. 
Uses
Lavender honey is particularly good to use as a skin care treatment to heal burns, cuts, abrasions and infections. It is also very versatile and can be used in recipes such as glazes for meats, salad dressings, cakes, flapjacks, breads, pastas and teas.
Not sure about the taste? Why not purchase our beautiful 45g mini jar to sample the taste!
Produce of Spain
Disappointed this time
This was my second purchase from Maters. I initially purchased the set honey which was delicious and I was about to order again when I saw this lavender honey. I was excited to be able to order a honey I expected to be delicious (given my initial experience) but with the added "delicate but powerful taste of freshly picked lavender". All I can say is that my jar must have been a dud; no aroma or taste - powerful or subtle - of lavender. That's not to say it's not delicious honey, it is, it just has no aspects of lavender 😥
Stunning
Really lovely honey, we adore it!
Beautiful
Tastes amazing, which was expected after trying other flavours
Very tasty
Delicious honey. This was the first one I tried from Maters' and became an instant convert!
Lovely lavender
I love the gentle floral nature of this honey, a really nice evening treat straight out of the jar! Would also be lovely drizzled over traditional ice cream and shortbread and to sweeten chamomile tea. Another beautiful honey from a taster set that I've ordered as a full size jar.