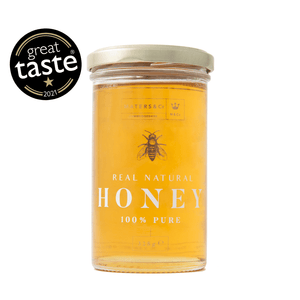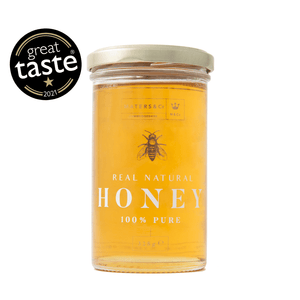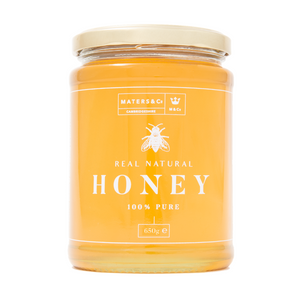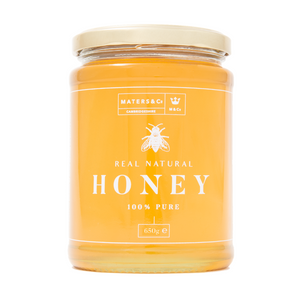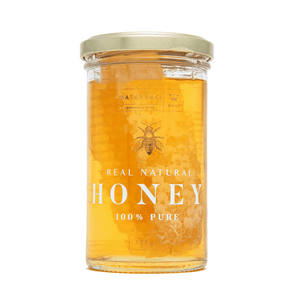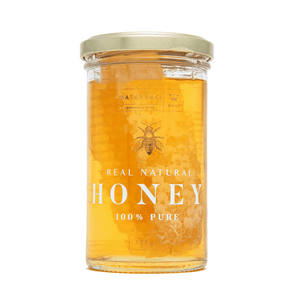 Pure Cambridgeshire Spring Honey
A Light Fresh Floral Meadow Honey
*A 1 STAR GREAT TASTE AWARD WINNER 2021!

This raw spring multifloral honey is produced in the Cambridgeshire countryside and harvested in the spring during April and May. It has a beautiful delicate floral flavour with a light yellow colour and smooth texture. The hives are kept well away from main roads and traffic which helps to keep impurities out of the honey when the bees feed from the plants and flowers. Thus giving it a clean fresh taste of the beautiful countryside with the subtle floral tones really coming through. 
A 1 star Great Taste Award winner for 2021 with one of the judges commenting:
"Spectacular deep orange, almost glowing. It has a rich caramel flavour, deep but without much length. This has quite an intensity to it and is well balanced and smooth."
This honey may crystallise over time or in the cold and turn a creamy white colour. This is the honeys way of preserving itself and does not indicate that it has gone bad or that it is full of sugar! You can place the jar in some hot water for a few minutes and the honey will begin to go runny again.
Uses
With its light flavour this multifloral honey is great in baking, smoothies, marinades, salad dressings and to sweeten tea or coffee.
Not sure about the taste? Why not purchase our beautiful 45g mini jar to sample the taste!
Produce of Cambridgeshire, UK
Mixed
Not long got back from holiday, looking forward to opening my Maters honey. This is my 3rd order and enjoyed it immensely. I won't buy any other brand now. The Blackberry honey is so gorgeous. Love the taste. The mid size Cambridge honey sadly leaked from the lid. It wasn't quite done up enough, neither was there a Maters seal on the lid. Is this still OK to eat ?
Delicious
Lovely clear honey, a great subtle flavour, I like it with my green tea. :)
Pure Cambridgeshire Spring Honey
Rich and pleasantly complex. Great in cereal or just spread thickly on buttered toast
Smooth honey
I eat it by the teaspoon - particularly when I have a cold . Also good for settling the stomach