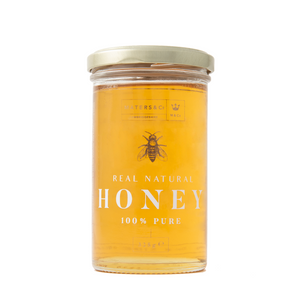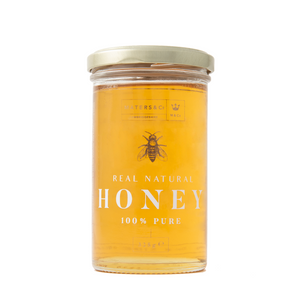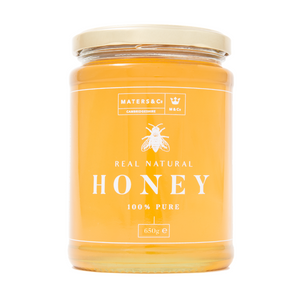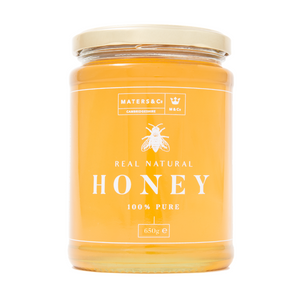 Delicate Rosemary Honey
A Delicate Sweet Floral Honey
Rosemary is a fragrant herb native to the Mediterranean region, it is not only known for its taste and smell; it is also renowned for the many health benefits it possesses.
The beauty of our raw Rosemary honey is that it is NOT infused. Whereas a lot of honeys have herbs infused for the flavour, our honey is 100% purely from the fields of Rosemary found in the Monegros desert of northern Spain which typically flower from December until the end of April. A pristine area untouched by pollutants or chemicals, this is one of the finest honeys and the most consumed in Spain.
This is a light and pleasant herbal honey, it has a subtle creamy floral taste with a noticeable hint of rosemary in the flavour. It is quite different from the tree honeys which come from sap and tends to have a richer flavour and darker colour. Throughout history this has been a prized honey from the Romans to the French monks who would collect and store it.
Uses
Great for using as a marinade for meats due to its subtle herbal flavour, roast potatoes and that morning porridge. Why not try it in some green or mint tea?
Produce of Spain
Rosemary honey
Can't give a review yet as not started on this one! Would give 5 stars as with all Maters honey . Good service though
Rosemary Honey.
I am very pleased with this it has a lovely taste. I would buy it again.
Very Mild Flavour
I am enjoying Rosemary Honey, but I find the flavour a little mild. I would like to try some of the other flavours before I decide which is my favourite
Delivery
Hi Kate and family
My five little jars or honey arrived safely yesterday
Packing was excellent
Just had a little bit on my toast and it is fantastic
Thank you very much will put another order in when they are all gone
It's Appsurlotley FABULOUS
O thanks for the little bee he,s lovely
h
Delicious
Love this honey, sweet and yummy on toast or morning yoghurt.
Beautifully presented in glass jar with gold lids.