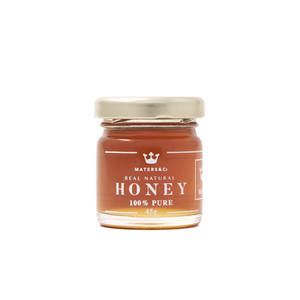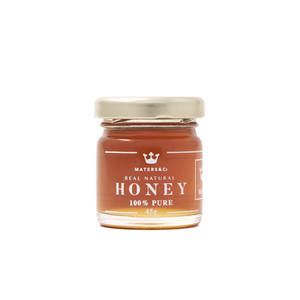 Pure Taif Rose Honey
A Stunning Natural Honey From Taif (Makkah)

Taif Rose Honey is a rare and exquisite honey harvested from the famous mountainous rose gardens of Taif in the provence of Makkah, often referred to as the City of Roses, Taif is known for the famously fragrant flowers that grow in the surrounding wadis and mountains. It's also known as Saudi's unofficial summer capital. Because of its altitude, Taif is a cool escape from the heat and is regarded as one of the best honey varieties in the Middle East.

Every spring, the city of Taif blooms pink and red. First, the rose bushes blossom in the valley of Wadi Mahram, then higher up in Al Hada, and finally at 2,500 meters in Al Shafa, the mountains to the south of the city. Because of the altitude at which they're grown, these delicate, intensely perfumed 30-petal wonders are a little fresher in character. The highly priced oil extracted from these roses is famous in the Muslim world and is favoured by the royals of the Middle East along with major brands such as Givenchy and Jimmy Choo to name a few. 

The unique rose taste, colour, and scent combine to make this an extraordinary honey that is completely natural, nothing is infused, just the bees feeding from the beautiful roses and collecting the abundance of nectar and producing this prized variety.

Due to this honey being another rare find and small-batch, we have made a few jars available exclusively, get yours before they have sold out!
 
Uses
This rose honey is an excellent spread that pairs well with hearty freshly-baked bread, we recommend taking this honey on its own to benefit from the full flavour and associated health benefits.
 
Not sure about the taste? Why not purchase our beautiful 45g mini jar to sample the taste!


Produce of Saudi Arabia
Great bees' product!
These Maters bees know what they are doing, delicious!
Beautiful!
This honey is very special! The flavour of rose is so delicate and pretty, along the lines of Turkish delight but it's much more of a sophisticated flavour. If my budget allowed, this would be my goto honey because it really is beautiful.
Beautiful honey
I've got to say I've never tasted such heavily honey, it's explodes your taste buds.
Taif rose
Most amazing honey ever. All you honey is amazing
The best of the bees(t)
Absolutely in LOVE! The soft set honey was my first purchase and now I've tried the others such as this one! Such a beautiful taste, as a person who never was a fan of commercial honey from the super markets, this company is a life changer in introducing pure delicious honey that's not disgustingly sweet, it's just perfect!