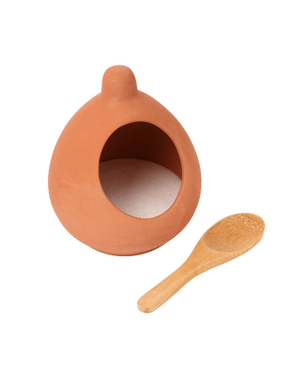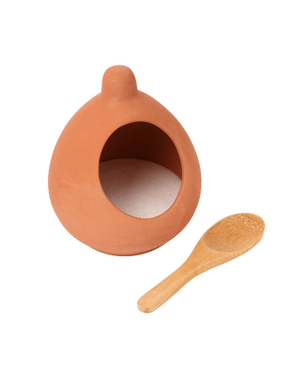 Terracotta Salt Cellar & Bamboo Wooden Spoon Set
A cute, traditional terracotta salt cellar and bamboo wooden spoon. The unglazed terracotta absorbs moisture and keeps salt dry and in perfect condition. Perfect for use in the kitchen when cooking or at the table for seasoning with our himalayan pink salt.
Comes packed in its own box, please note size below, this is a very cute little salt cellar that will look beautiful on any kitchen counter!
Size:
Height 10.5cm
Width 9cm
Just perfect
After the first one arrived with a crack in it, I was delighted by the speedy personal response to rectify it and receive an undamaged one. Would wholeheartedly recommend Mater's & Co to any of my friends
My Matters & Co order
Yes I was more than pleased with the delivery and packing of my recent orfer..Well done and thank you.