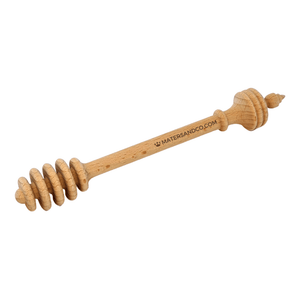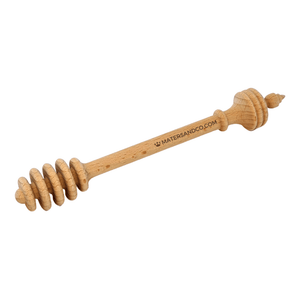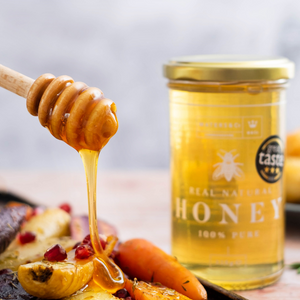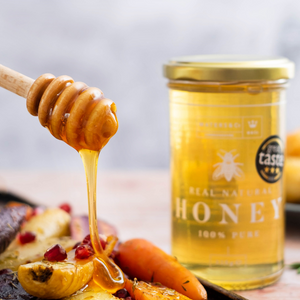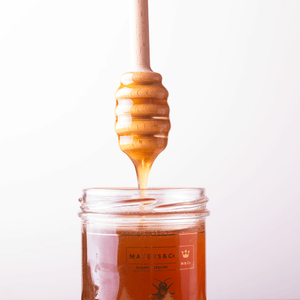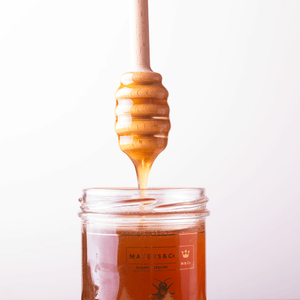 Solid Beech Wooden Honey Dipper
This stunning wooden honey dipper is crafted from one piece of solid beech wood, unlike most other dippers which have wooden pieces glued together. It is made using a centreless grinding technique with specialised diamond tooling. Traditional, simple and beautifully crafted, these honey dippers have been made in the UK exclusively for Maters & Co and are not available anywhere else online!
Ideal for drizzling our beautiful honey onto your morning porridge, pancakes or toast. Also useful for drizzling onto cakes, creating swirls on plates and making caramel nets and baskets like a professional.
Size:
18cm long
Honey Dipper - Beechwood.
Very effective and clean to use having over the past umpteen years only used my knife!
Hopefully not the only one to suck it clean before properly washing it!.
top marks
Bee plus for both dippers , small and large
Lovely honey, great service
Was very happy with my honey - the raw Heather honey is beautiful and the service was really fast and carefully packaged. Loved the little message with the honey bees.
Lovely product
I purchased 4 of these lovely honey dippers to give as gifts with a jar of honey. They are the best I've seen anywhere, for the price. Excellent product and service
Beelicious
Product is well designed and is great for dipping honey.