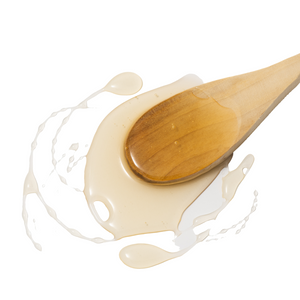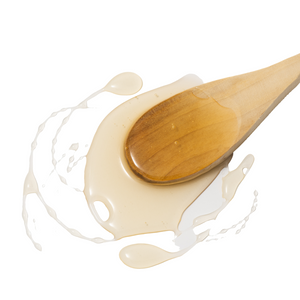 Pure Lemon Blossom Honey
A Subtle Tartness Of Zest Honey
2023 UPDATE - Unfortunately our lemon blossom is running out of stock and will not be available until the next harvest later in the year. Please purchase your jar while we have the last few jars. 
Our Lemon Blossom honey is a very pleasant and light honey, a firm favourite with children. It has a subtle and delicate taste of lemon zest with a touch of tartness. Overall, it is quite sweet with a smooth texture. 
With its light taste of citrus tree blossom it has a smooth light flavour with just a tiny hint of lemon. This comes from bees feeding on the blossoms of the Mediterranean lemon trees. Harvested exclusively from the Mediterranean Murcia region of Spain in small batches this is a rare honey from a beautiful region of southern Spain where the lemon trees grow happily in this sunny and warm region.
The beauty of our raw Lemon blossom honey is that it is NOT infused. Whereas a lot of honeys have been infused for the flavour, our honey is 100% purely from the lemon trees of Murcia.
Uses
Lemon blossom honey is very versatile to use in different recipes, such as salads, an accompaniment with cheeses, adding to shellfish and beautiful in a light herbal tea. Much loved by kids so makes a great topping on cereals and ice-cream!
Produce of Spain
Lovely product great taste. Highly recommended
Best tasting honey I've ever had, actually incredible lemon taste and after taste lasts but not too impactful!
Absolutely wonderful flavour
I am absolutely delighted with the honey purchased from Maters & Co. Wonderful honey delivered well packs and quickly. I would highly recommend.
A lovely, mild, light honey with a little hint of lemon
I'm just eating my way through 5 little 45g taster pots of Mater's honey. My favourite so far is the Pink Thyme honey followed by the Blueberry honey. Absolutely delicious. I'm overwhelmed by how wonderful and complex the taste is. The Lemon Blossom honey is also wonderful. A light honey with a hint of lemon from bees that feed on lemon tree nectar. But it's a bit too sweet for my taste. Having said that, on the tongue it brings back memories to me of being a five year old, seventy five years ago, sitting in the garden on a hot summer's day listening to the bees in the hollyhocks and eating a doorstopper smothered in honey as it used to be. Not today's tasteless gloop from the supermarkets. But real, raw, unpasteurised honey with a distinctive, complex taste, that our local shop keeper bought from a local beekeeper. Maters honeys have that same complex taste, like a fine wine. So I'll be buying 12 more 45g taster pots to enjoy the full range before I save up to buy my top favourite in a normal size. Yes, it's expensive in comparison with supermarket prices. And I'm on a very limited pension. But I will be using it sparing just to occasionally enjoy the wonderful experience of some of the best real honey I'm ever likely to eat.
Great fun
These are great fun and great gifts