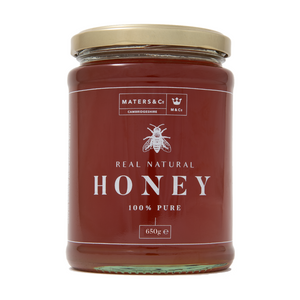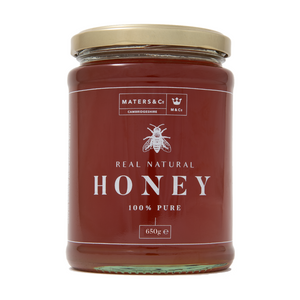 Pure Spanish Heather Honey
A Beautifully Fragrant Complex Honey
Our raw Heather Honey is a complex honey. Expertly foraged from resilient heather plants that cover the rocky valleys of Northern Spain, this honey awakens the taste buds with its aromatic flavour and slightly bitter aftertaste. Known for its antibacterial and antimicrobial properties this honey rivals manuka in terms of medicinal use and content. Slightly varying in taste, colour and texture from season to season, it is raw, natural and unpasteurised just like our other varieties.
*Please note* It is getting increasingly difficult to source this potent honey due to bad weather conditions which has resulted in a reduced harvest. Coupled with rising transportation costs we only have a limited batch.
Uses
Great for coughs and sore throats, we have had so many customers tell us how they use it in a hot drink with lemon and ginger! It is also great on some toast or in some warm porridge and beautiful in a light herbal tea.
Not sure about the taste? Why not purchase our beautiful 45g mini jar to sample the taste!
Produce of Spain
Pure Spanish Heather Honey
Spanish Heather Honey
Quality honey. I purchased for coughs and colds. I like to put a few tea spoons in a cup and add hot water and lemon for sore throats. It also tastes nice on hot buttered toast.
I love that the packaging is recyclable and that the label is marked directly onto the jar not a paper label, it's easier to repurpose this way.
Sweet like caramel
Spanish heather honey is another of my favourites raw honeys,
I love to use this one in baking cakes such like caramel sponges, flapjacks and I use it in my porridge too.
So many different tasting honeys and I'm just so happy that I now have options to buy all these delicious tasting honeys all thanks to Maters and co.
Pure Spanish Heather Honey
Lovely deep scent, dark, thick honey with a delicious taste. Highly recommended
Pure Spanish Heather Honey