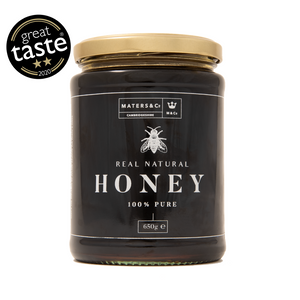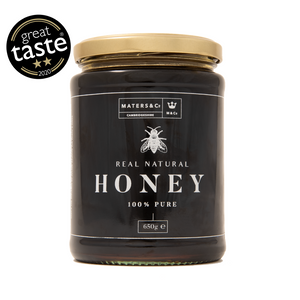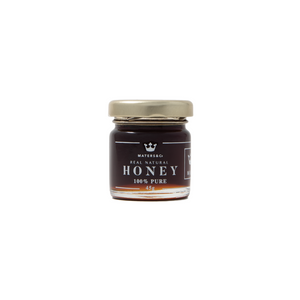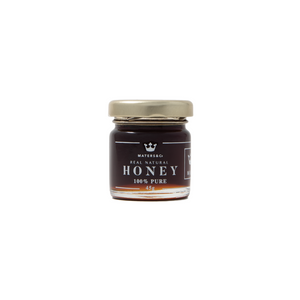 Premium Raw Oak Honey
A Robust Rich Caramel Honey
*A 2 STAR GREAT TASTE AWARD WINNER 2020!*
Our premium raw oak honey has come from the acorns of the Spanish oak tree. In the summer months acorns release a sweet nectar which the bees feed off. This produces a delicious dark toned honey with a depth of fruitiness and earthen flavours.
A 2 star Great Taste Award winner for 2020 one of the judges commented:
"We love the dark colour of this unusual honey, and the lingering almost piney flavours that stay for minutes on the palate. It is full of interesting flavours, spicy, and almost treacly. It is the sort of honey you find yourself thinking about, how you would use it - with perhaps a blue cheese. It's a far cry from a typical creamy or clear English honey, and intriguing."
This oak honey has a much stronger flavour and caramel taste with a touch of fruitiness and subtle malt undertones. A delicious and overall incredibly tasty honey full of antioxidants and antimicrobial properties.
The colour of the honey can vary due to seasonal variations, which is normal with all raw honey.
Uses
With its lovely rich malty flavour oak honey is great for using in cakes, flapjacks, granola and some marinades.
Not sure about the taste? Why not purchase our beautiful 45g mini jar to sample the taste!
Produce of Spain
Honey
Excellent service excellent honey.
Raw Oak Honey
A great punt. I just went for this honey as it sounded interesting. Found that the caramel flavours compliment my beloved wheetebix and banana. Can't see my breakfast life going forward without it now, don't you just love the serendipity factor.
Quality Honey
Very happy with my honey. The quality excellent, delivery very good.
Marie Robertson
I have ordered from you in the past.The honey is wonderful I always get the strong dark one. Delivery packaging first class. Thank you.
Best honey I've ever eaten!
I'm obsessed with my just opened jar of Raw Oak Honey, suspect it won't last the weekend! Will order the large jar next time to be on the safe side. Absolutely DELICIOUS! X