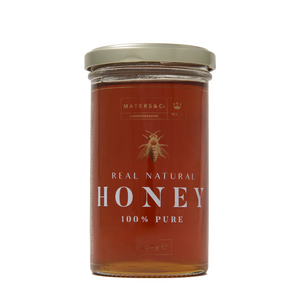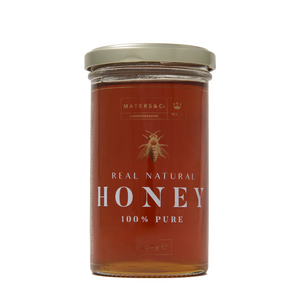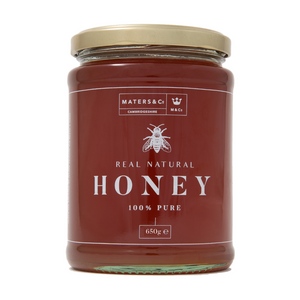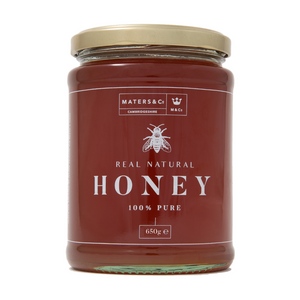 Unique Cambridgeshire Ivy Honey
A Unique Medicinal Glossy Honey
The Ivy plant (Hedera helix) has been cherished for hundreds of years as a powerful healer. Today ivy honey has a special place in herbal medicine for its ability to aid with many ailments. 
Ivy honey is rarely seen in the shops, due to the short bloom period of the ivy flowers, it has a very distinctive taste, intense uplifting floral notes with green grounding warmth, this is a taste experience unlike any other with its almost medicinal undertones and slight bitterness, which is in keeping with its many health benefits.
Our therapeutic ivy honey has been collected by the honey bees in south Cambridgeshire foraging in the Autumn with the unique properties of the plant  instilled in this amazing honey. Harvested in late October 2020 this is as fresh as it comes and the last of the honey harvest for the year. Its unique nature means we only have a limited batch of 45 jars until the following year.
This honey will crystallise fairly quickly in the cold and turn a creamy white colour. This is the honeys way of preserving itself and does not indicate that it has gone bad or that it is full of sugar! You can place the jar in some hot water for a few minutes and the honey will begin to go runny again.
Uses
With its unique flavour this ivy honey is great in baking, smoothies, marinades, and to sweeten tea or coffee.
Not sure about the taste? Why not purchase our beautiful 45g mini jar to sample the taste!
Produce of Cambridgeshire, UK
Real honey
Great tasting honey and very quick delivery
Distinctive and delicious
So good to have the opportunity to try a different honey. The ivy honey has a distinctive flavour, slightly sharp (in a good way) which develops into a rich taste. I would definitely buy the full size jar in the future
Fudgy honey
Absolutely love this honey it's like fudge!
Quick crystallisation!
A very nice and unique taste BUT the honey crystallised like a rock the next day! I tried to warm it but it hardly melted
Very tasty
Basically I didn't get a lot of it the family devoured it
Very nice