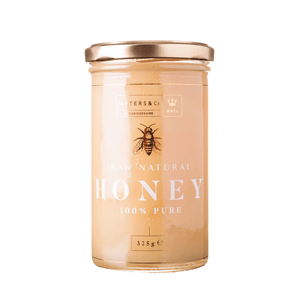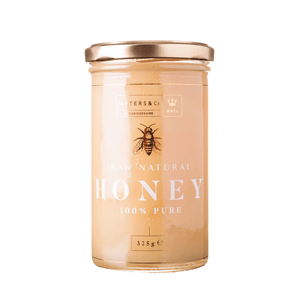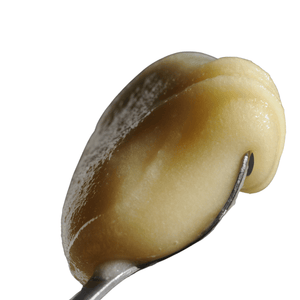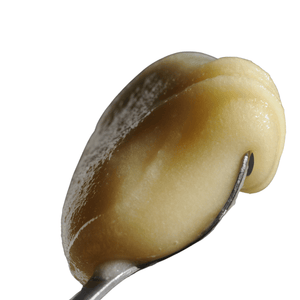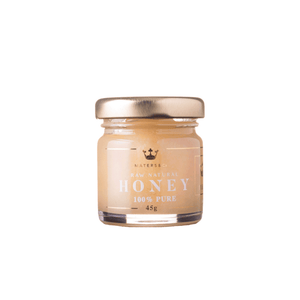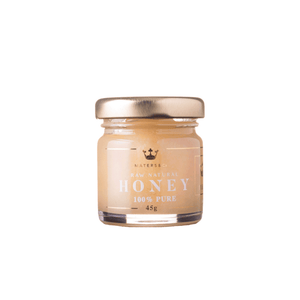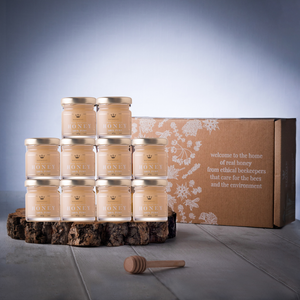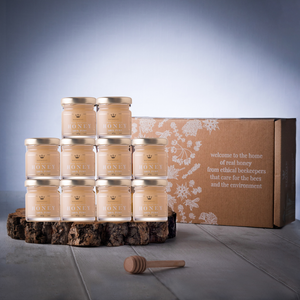 Pure British Wildflower Soft Set Honey
A Beautiful Creamy Soft Set Honey
Soft set honey is gathered by bees from a wonderful mix of blossoms and wildflowers, sourced from our beekeeper in Northumberland, across the rural landscapes and rolling hills of North England and Scotland. Our British soft set honey is crystallised honey that's spun until it's smooth, spreadable, and 100% delicious - Mild in flavour and buttery in texture, perfect for spreading on toast in the morning.
Produced by our ethical beekeeper whose apiaries are located in the diverse landscapes of Tyne and Wear to the wilds of Northumberland. There is an abundance and variety of forage for the bees to collect nectar and pollen. Simply yummy honey adds flavour and sweetness without overpowering other tastes with its consistency of soft fudge.

This honey is best kept at room/ambient temperatures, we don't advise putting it into the fridge or a cold place as it will start to harden further.
Uses
With its light flavour this multi-floral honey is great on cereals, spreading on toast or a dollop on your porridge.
Not sure about the taste? Why not purchase our beautiful 45g mini jar to sample the taste! 
Produce of Northumberland, UK
Fabulous
Probably the best honey I've ever had! 5 star!
Could eat the whole jar!
Was so amazed how this honey looked and tasted…..it was pure magic!
Also fantastic on toast x
Really liking it
It has a lovely subtle flavour. Not jarringly sweet and setting my teeth on edge but smooth and pleasant. I have struggled with honey for years but I'm loving this one. Very impressed. Thank you 😊
Delicious
Can't recommend this honey enough- I have it smeared on my sourdough toast every morning for breakfast. It's the highlight of my day….until I think of smearing it on an oatcake mid morning….