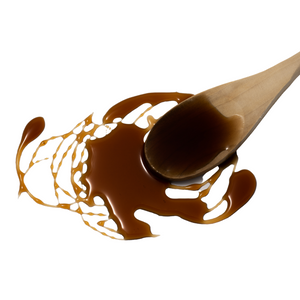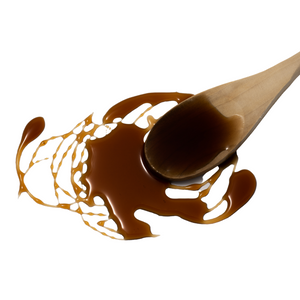 Pure Avocado Honey
A Stunning Creamy-Molasses Honey
*A New Addition To Our Premium Honey Range May 2022!*

Avocado honey, a rare gourmet honey, is a result of bees feeding on the nectar of avocado tree blossoms, harvested in the middle of avocado groves, on the tropical coast of Spain. The honey is primarily sweet and has a similar taste to molasses or sorghum, with a subtle and pleasant, aromatic aroma along with a robust and buttery flavour and texture.

Unlike other honeys, Avocado Honey has a unique sugar in its composition - persitol. Scientists believe that this may be why it does not crystallize as quickly as the other bee by-products. That may be due to the presence of persitol, which is not found in any other type of honey.

The nectar of the avocado tree is rich in two specific minerals: Phosphorus and Potassium. It sounds like a healthy choice, right? But not for the bees. As these insects scout for their next energy source, they often select flowers with just the right concentration of nutrients. Studies show that bees often turn down mixtures with high levels of salts, especially the two aforementioned. As a result, the harvest of avocado honey is relatively low compared to other types, like acacia or orange blossom.


Uses
This molasses-tasting honey is an excellent spread that pairs well with hearty freshly-baked bread, it's great to use in baking, and it contributes depth when mixed into to salad dressings, marinades and meat glazes, and thick sauces. 

Not sure about the taste? Why not purchase our beautiful 45g mini jar to sample the taste!
Produce of Spain
Advacado
Absolutely fabulous such a lovely smooth delicious taste lovely on cereal or in coffee Totally addicted to Maters Honey going through all of them
Just wow!
I am ashamed to admit, as a real foody, that I am new to pure honey. Never a lover of supermarket honey, I now know why! This honey is absolutely the best honey I have ever had, so unique and complex in flavour, we will definitely be buying a large jar. A must-try honey.
Delicious 😋
I absolutely love this honey, lovely, rich flavour. Will definitely be treating myself to a full-size jar.
Avacado honey is pure luxury !
Wow what a honey , it's unbelievable ! If you haven't tried , I suggest you do try at least a sample wow wow wow
Avocado honey
Absolutely love All your honey but this is now my favourite just ordered my 4th jar of this it is beautiful 😍